A little insight to our recommended therapists & veterinarians: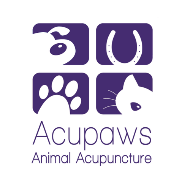 Dr Susan Andresier BVetmed, LFhom vet, MRCVS
Susan has a popular monthly practise here at Green's Wellness Centre. To book use contact details below:
Susan qualified from the Royal Veterinary College in 2002 and worked in general practice for 10 years. She trained in acupuncture with the Association of Veterinary Acupuncturists (ABVA) in 2007 and has also trained in electroacupuncture.
In 2012 Susan founded Acupaws. In addition to running her own practice she has been busy training in both veterinary herbal medicine and veterinary homeopathy. She has completed two years of study at the Bristol school of homeopathy and gained the qualification of LFHom(vet). Susan is a member of the Royal college of Veterinary Surgeons (RCVS), the Association of British Veterinary Acupuncturists (ABVA), the British Association of Homeopathic Veterinary Surgeons (BHVS), and is an active member on the committee of the British Association of Veterinary Herbalists (BAVH).
"I feel honoured to be able to treat and help my patients. Many of them come to me either unable to take conventional medications due to side effects, pre-existing medical conditions or often as their condition progresses conventional medications have become less effective. It is so rewarding to see them enjoying their lives again."
---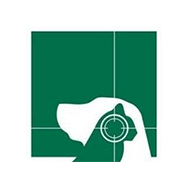 Katie McCaul, The Pet Diet, VN, BSc Hons dip Naturopath, Pet Nutrition Consultant
Katie offers unbiased nutritional consultations for all needs, home prepared diet formulations as needed. To book use contact details below:
"I qualified as a veterinary nurse in 1998. My time in practice taught me many skills including helping clients and their pets through difficult situations.

After leaving practice I was lucky enough to complete a BSc in Animal Behaviour and Physiology. This taught me about the evolutionary path our domesticated pets had been on and how innate behaviour and physiology are the key to happiness and health.


My most recent role as research and development manager at a Pet Food Company, has been an education into the pet food industry. Leading me to achieve a diploma in Naturopathy, use diet formulation software and run a research project.I am passionate about supporting clients choice, and helping them make the best decisions in supporting their pets needs."
---

Alison Daniel - Nutrition (Applied Science) Ad Dip, BSC Hons, Animal nutrition PD Cert
Alison can offer face to face or phone appointments. To book use contact details below: 
Alison has specialised in canine and feline nutritionist for over 12 years, helping clients and their pets all over the globe. Alison trained in Sydney, Australia with some of the very best and started off in human applied science, training in functional medicine and developing food supplements for the health sector upon complication of her degree in 2007.

Her passion of natural sciences soon spilled over into pets after training as a small animal companion nutritionist and completing her studies in Australia in 2008. Keeping a foot in both camps of human nutrition and pet nutrition, Alison has honed her skills within the health sector, using her extensive experience in nutrigenomins and epigentics, applying this knowledge to disease in canines, and having great success.

It's the combination of working with healing foods and scientific research that formulates a winning combination for Alison's clinical practice.
---